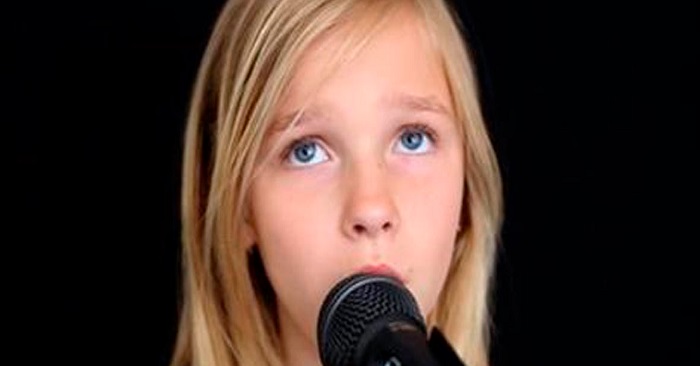 Simon and Garfunkel skrev "The Sound of Silence" 1964, och låten har gjort mycket för musikvärlden . För inte så länge sedan gjorde gruppen Disturbed en version av låten, som gick rakt in på listorna.
I den här videon ser vi 11-åriga Jadyn Ryle som framför sin version av låten, och hennes röst är mycket mer kraftfull än vad man skulle förvänta sig från en 11 år gammal tjej!
Videon lades ut tidigare denna månad, och har redan visats mer än 1 miljon gånger. Jag tvivlar på att detta är det sista vi ser av den här tjejen!
Se själv i videon här nedanför:
Dela gärna denna otroliga video med dina vänner på Facebook!