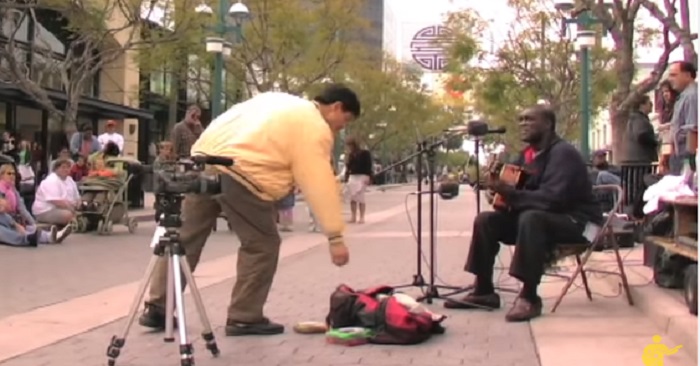 Många ser gatumusikanter som ett trevligt tillägg till stadsbilden . Musik är ett fenomen som alla människor har en relation med, och musik knyter samman människor över hela världen.
Musik kan också bryta barriärer och det är precis vad organisationen Playing for Change kommer att visa i det här klippet från 2011, där gatumusiker över hela världen filmades på olika platser när man sjunger Otis Redding klassiska "Sittin' On The Dock of the Bay".
De musiker som spelar kommer från hela världen, till exempel Santa Monica, Tokyo och Rio de Janeiro. Huvudpersonen i inslaget är gatumusikanten Roger Ridley. Han förmedlar musiken på ett underbart sätt, medan han ler och är medveten om förbipasserande .
Se själv i videon här nedanför:
Dela gärna denna fantastiska video med dina vänner på Facebook!